Permaculture Design Certificate Course (PDC) 5th – 16th of November 2023
What is included
72 Hours of PDC lectures
Camping Accommodation
Hot Showers and Toilet Facilities
Nutritious Lunch
Coffee and Tea Breaks.
Eco lodge accommodation available to book separately view options and
Book Here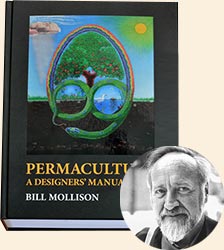 By taking this course you will gain fundamental understanding of permaculture design.
You will be able to design integrated productive ecosystems that are capable of meeting all our human needs, whilst benefiting the environment.
Permaculture design is applicable to any climate, landscape or situation. It Can be Applied from the micro spaces of urban balconies, backyards, tiny homes, to suburban gardens, and produce high yields of organic fresh food for any family. Permaculture can also be applied to homesteads small scale farms to broad acre farming and ultimately global ecosystem restoration projects.
The course covers sustainable living systems for a wide variety of landscapes and climates. It includes the application of permaculture principles to food production, home design, construction, energy conservation and generation, and explores alternative economic structures and legal strategies supporting permaculture solutions.
Some variations in the outline may occur. Please be ready to be flexible, thank you. Please contact us if you have any questions on: education@perrnaculturenews.org 
Reviews
Greening The Desert Project
5

Stars - Based on

21

User Reviews

Ann-Britt Sternfeldt

A great tool for survival on a planet that is facing a very unpredictible future. - 7/16/2019

Josefine Demelbauer

We have to plant trees. It's hurry!!!!! - 6/22/2019
Matt Moose

Here's a living blueprint for transforming no end of damaged landscapes into productive polycultures. - 3/23/2019
Aida Iturregui

Amazing project!! Loved the visit, the people, the dates and the smoothie at the Cafe!! Thanks for having us!! - 3/18/2019

John Pennington

it is amazing what can be accomplished with applied knowledge! - 1/17/2019
Edi Albert

A truly impressive achievement! - 1/17/2019
Alejandro Al Waheidi

it's amazing place , everyone should visit it - 12/23/2018
Marion Parsons

Helping change things for the better for all - 12/23/2018

Ian Samson

Transforming desert into green - 11/07/2018
Permaculture Jordan Amman

one of the most Pioneer projects that gives hope for better future - 9/22/2018
About The Location
This is a truly eye-opening location to earn your PDC. You will be studying on the lowest point of the earth in one of the most testing climates to practice Permaculture. With arid soil and very little rainfall, you will be viewing permaculture practices at their maximum potential.
The local population is made up of traditional Bedouin tribes and long-term refugees stemming from displacement of local populations from within Palestine. The project site is typical of the area – a marginal arid land low-income settlement.
At the project site you will see examples of energy-efficient appropriate housing with natural cooling systems, arid climate plant nursery, solar electricity, solar hot water, biological waste water treatment recycling, dry compost toilets, rain water harvesting earthworks and diverse interactive plant, animal and tree systems for local food production and processing.
The course will be taught in the lecture room at the project's demonstration house which also features: eco-lodge accommodation options, permaculture cafe and gift shop,  administration office for the project and the local permaculture group.
The project permaculture gardens are designed as a model that can be replicated within the local village, throughout Jordan and other countries in the region.
Getting Here From The Airport
Airport Taxi to the site is JD$40 approximately. Upon request,
The farm is in the South Shouna region, in al Jawfa-Jawasreh Village, second right turn
behind the Jawasreh School for girls. Farm Manager, Hayel : +962 79 534 4376
The Coordinates for the location is: 31.871754,35.631470 or 31°52'18.3"N 35°37'53.3"E
You can find it on Google Maps here.
Here is the Adress in Arabic to show to your taxi driver:
الجمعیة الاردنیة للبیئة النوعي
الشونة الجنوبیة , الجوفة , الجواسرة, ثاني دخلة
على الیمین خلف مدرسة الجواسرة الثانویة
.للبنات
الرجاء الاتصال على الرقم التالي للاست فسار
+962 79 534 4376 هایل
What You Will Need to bring with you?
Course Times
8.30am to 5.30pm.
Future Studies and Opportunities
The Permaculture Design Course at the Greening The Desert Project PRI Jordan (PDC) serves as a foundation for further permaculture work and study and is a prerequisite for the Diploma in Permaculture Design, offered through The Permaculture Institute. Credit for this course is now accepted by a growing number of universities around the world. To date, thousands of permaculture designers worldwide have been certified through this course, and now comprise a global network of educators, ecological activists who influence major corporations, individuals creating new business alternatives and groups of committed people working together to change the way we view and design into our landscapes.
All prices are in Australian dollars, including GST. An early bird discount is available if the course fee is paid 21 days prior to the course start date.
Refund Policy
Refunds Policy
Sometimes circumstances change and you may be unable to attend a course you have paid for. If so, there are a few options available;
If you notify us at least 14 days prior to the course commencement, PRI will refund your course fee but will deduct an
administration fee of 30%, deposits are not refundable, OR you can apply the full amount as credit towards a future course.
If you notify us less than 14 days prior to the course commencement PRI cannot provide a refund OR you can send
someone else in your place.
The Greening The Desert Project reserves the right to cancel or discontinue advertised courses, if an insufficient number of attendees/ low attendance or due to unforeseen circumstances on the behalf of the GTDP requires us to not proceed with the advertised offer, you will immediately receive a full refund. All other refunds can take between 7-30 days to process.
Please strongly note, that travel to and from the Greening the Desert Project site is the attendee's responsibility. You are encouraged to liaise with the GTDP about numbers of attendees and the potential of course cancellation prior to booking travel. The PRI/GTDP is not responsible for any loss or travel reimbursement, should the course be discontinued.
Cultural Sensitivity
The Jordan Valley is home to an ancient and classical civilisation that has had many cultures, traditions, and peoples cross through its land and also settle within it. International students are requested to be culturally sensitive to the Islamic traditions and Muslim social protocol. A full orientation will be provided.
General Guidelines for all Participants
Showing respect for oneself.

Open and receptive attitude toward cross cultural communication.

Willingness to ask questions whenever necessary.

Conservative attire is recommended.

Wearing shirts at all times.

For women - Long skirts or pants (Shorts considered offensive).

For men -  Shorts are acceptable (but must be at least to the knee).

Sobriety at all times during the PDC course.

Respect for elders, religious traditions and practice, and community leaders.

Not photographing locals without permission, especially not

 

local women and children.

Respecting Muslim gender relation etiquette.

Not touching or shaking hands of Muslim adults of the opposite gender without permission.

Not displaying overly intimate affection in public with wife/husband or partner.